ART THERAPY - THE SELF - BUY NOW £199
This self paced online course will show you how to benefit from
art therapy and the therapeutic process of creating art
---
We Are One of the World's Leading Providers of Arts Therapy Courses, With More Than 180,000 Students In 192 Countries

---

---
Here's Just Some of the Things We'll be Covering In This Self Paced Online Course; Art Therapy - The Self

Using art therapy to express, accept and develop the Self

External influences and social roles

Psychological constructs of the Self

The influence of Modern and Ancient philosophical concepts on art therapy

What is "Self" ?

Using art therapy to understand memories

Introspection

Self concept and Self knowledge

Exploring issues surrounding identity

Learn how to express yourself better

Recovery from trauma / illness
Empowering yourself using art therapy techniques

Improve your emotional and physical well-being with the application of art therapy
---
---
Fully Accredited Diploma Course

Gain CPD / CE Credits

Full Tutor Support 365 Days

Access To Exclusive Community

Resources For Professionals

Compatible With All Devices
---
---
Suitable For All, as no Prior Experience or Knowledge is Required

Lifetime Access With Everything Included in the Price

Over 139 Lectures and 120 Downloadable Resources

Private Invitation to Join Our Exclusive Community

Full Tutor Support 365 Days

Compatible With All Devices
---
---
---
Art Therapy - The Self Online Course Overview
---
In this art therapy online course, Art therapy - The Self, we'll be looking at how to gain a greater understanding of the self, by using a number of art therapy techniques in order to express and develop our sense of "Self".
As well as professionals using art therapy within a therapeutic setting, the course is ideal for individuals wishing to use the course as a self help model.
This art therapy course is a combination of art therapy techniques, along with learning ways in which we can use the creative process for recreation and enjoyment.
Students enrolling on the course will have exclusive access to a private online art therapy community where you can share and support one another as you journey together using art therapy to heal, grow and explore facets of your personality.
Art Therapy - The Self offers the convenience and flexibility of online learning with all the benefits of one to one tutoring, including unparalleled support 365 days a year.
All of our courses are fully accredited with the CPD Standard Office, a globally recognised professional body.  Along with accreditation, on completion of your course, you'll also receive 10 hours of CPD / CE Credit and a Diploma.
Absolutely everything is included in the cost of this art therapy course. The only other thing you'll need is an internet connection and some basic art supplies, such as paper and pens.
Explore your personality through a range of techniques

Alleviate symptoms of depression

Manage stress and anxiety

Enjoy creating art without being judgemental

Build your confidence and self esteem
---

Examples of Student Artworks
---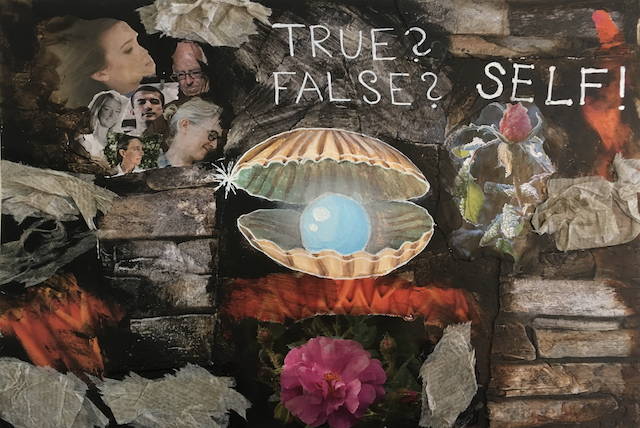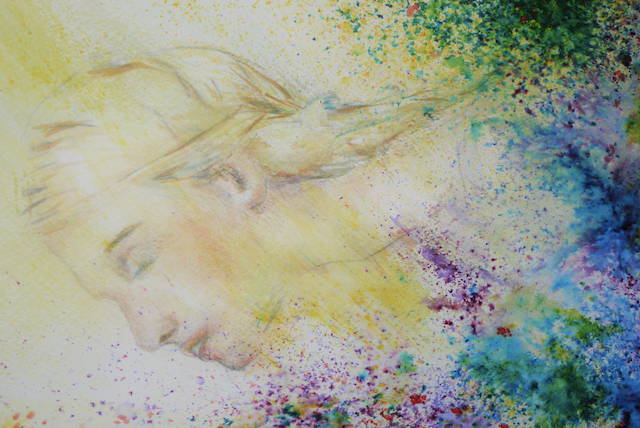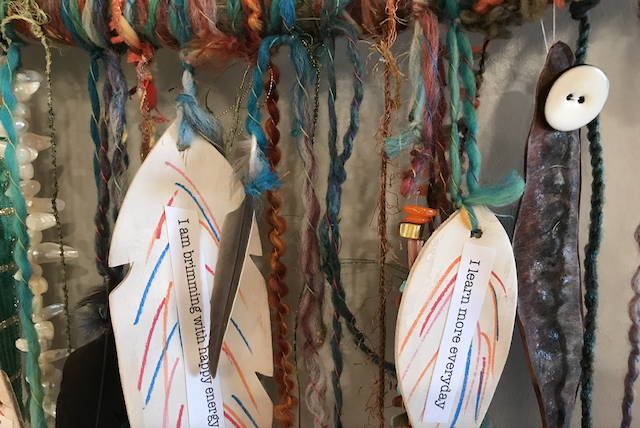 I totally believed i knew exactly who i was and the reasons why i behaved the way i did and you'll notice i'm using past tense here. I honestly thought i was quite shallow and never really thought about much at all, in fact i believed i was an open book (what you see is what you get). The only reason i enrolled in art therapy - the self, is because i love other courses i've taken from art therapy now and just knew i would enjoy the activities provided in the downloadable sections. Gosh, how wrong was i. Taking this course, art therapy - the self has had quite a profound affect, as many of the exercises are so thought provoking and i found myself asking questions about myself, the sort of questions that only oneself could ask. I now know that i'm not shallow and extremely enjoy discovering and broadening my self awareness. This, i believe has allowed me to enjoy every aspect of my artwork. The community is like family, so sharing with other course members is cathartic and humbling. Lots of love to all 💕
The self
I loved the art therapy demonstrations showing how other students had developed their work sharing their emotions and thoughts behind what they were creating.
E. Ricci.