Savannah Corbett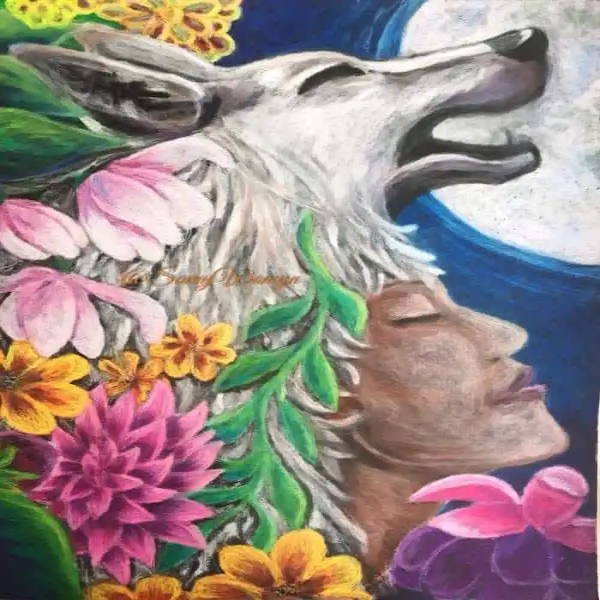 CONGRATULATIONS TO OUR
COMMUNITY PROJECT
WINNER

---
About The Project…..
Upon enrolment of our courses, all of our students are invited to be part of our exclusive Art Therapy community.  Here is where you can share and support one another as you experience your own Art Therapy journey.
This weeks community project was titled:  "Creating Your Very Own Mystical Creature"
Instructions For Completing The Project:
Using any form of materials and in the style of your choosing, create a mythical creature that represents yourself and character. 
The only rule is to allow your imagination to run wild!
After being voted the winner by her classmates, we invited Savannah, to share with us, her own art therapy journey and her experience of studying with us.
Artist name:  Savannah Corbett
My journey as an artist:
It's only in recent years that I've labelled myself as an artist, but I've always been creative. I learned early on that being creative brings me calm, helps me process emotion and events, brings me joy.
I had a challenging and nomadic childhood around Australia with my parents, and later on with my mum and stepfather. When I was 14 I decided to leave the christian cult that my family was involved in, and that meant also having to leave home. As I navigated entering adulthood, creativity, in particular art journaling, became fundamental to staying mentally and emotionally healthy.
As I explored art journaling, crocheting and textile art, and sculpture, I began sharing the skills and techniques with others in New Zealand in 2001. When we returned to Australia in 2004, this grew into running regular art sessions for women, and since 2015 art sessions for children.
My focus has always been on the process, as opposed to the finished product, with an emphasis on building positive self-esteem and empowerment. I encourage those in my sessions to see art and creating as an adventurous exploration open to everyone.
I currently live with my two kids on the south coast of Western Australia. The vibrant arts community and the stunning environment, offer plenty of inspiration for my continued artistic journey.  
Title of your artwork:
Wolf Woman 2018 – Oil pastel on black paper
What was your inspiration behind your winning piece?
Wolf Woman was inspired by Women Who Run With the Wolves.
As I ruminated on the week's theme, I kept circling back to the wolf and the idea of having the heart of a wolf – or in this case, literally being the heart of the wolf. Being led by instinct and the cycles we go through, fully immersed in nature, and embracing that duality and the animal part of myself. A combination of the primal and the feminine.
What's your favourite medium and style of art?
I enjoy a wide variety of mediums, including crochet, acrylics, watercolour, clay, collage, mixed media, and Sharpies. But my favourite medium in recent months are oil pastels. I love their vibrancy, portability, and hands-on experience of layering and blending.
Courses I'm enroled in:
– Art Therapy for Self Healing
View Other Students Artwork Related To This Project
---
Deepa Naik 1 of 2
Hello All… This is me further exploring my new found passion to draw, or at least learning to draw. While I have taken inspiration from various places, I am proud to say this is entirely drawn free-hand by me – hence the scale is off by quite a bit. 🙏🏻
I have always been attracted to all things "Unicorn", so naturally it was my 1st instinct when this week's project was announced. My Unicorn – an extension of Me – is "Dhyana" (sanskrit for "one who meditates"). She depicts many characteristics of mine and many things I Love: sometimes diva (the crown), mostly simple (the flower crown), long silky tresses, the mole next to my eye (for a Unicorn it had to be in the shape of a heart ☺️), sparkly, beautiful eyes (my best feature), my beloved trinkets (neck-chains and bracelets) which I always wear (Om/Shiva's trident, Lotus Flower, symbolic of my Dad's name), Infinity symbol (God's Infinite and Unconditional Love), Turkish Evil Eye, Buddha (it looks nothing like Him, sorry 🙈). The horn displays colors of the 7 chakras present in the us all, and the 12th (gold star) Chakra depicting our Cosmic Connection to the Almighty, and beautiful butterfly (spiritual messengers, just like the Dragonfly) wings.
---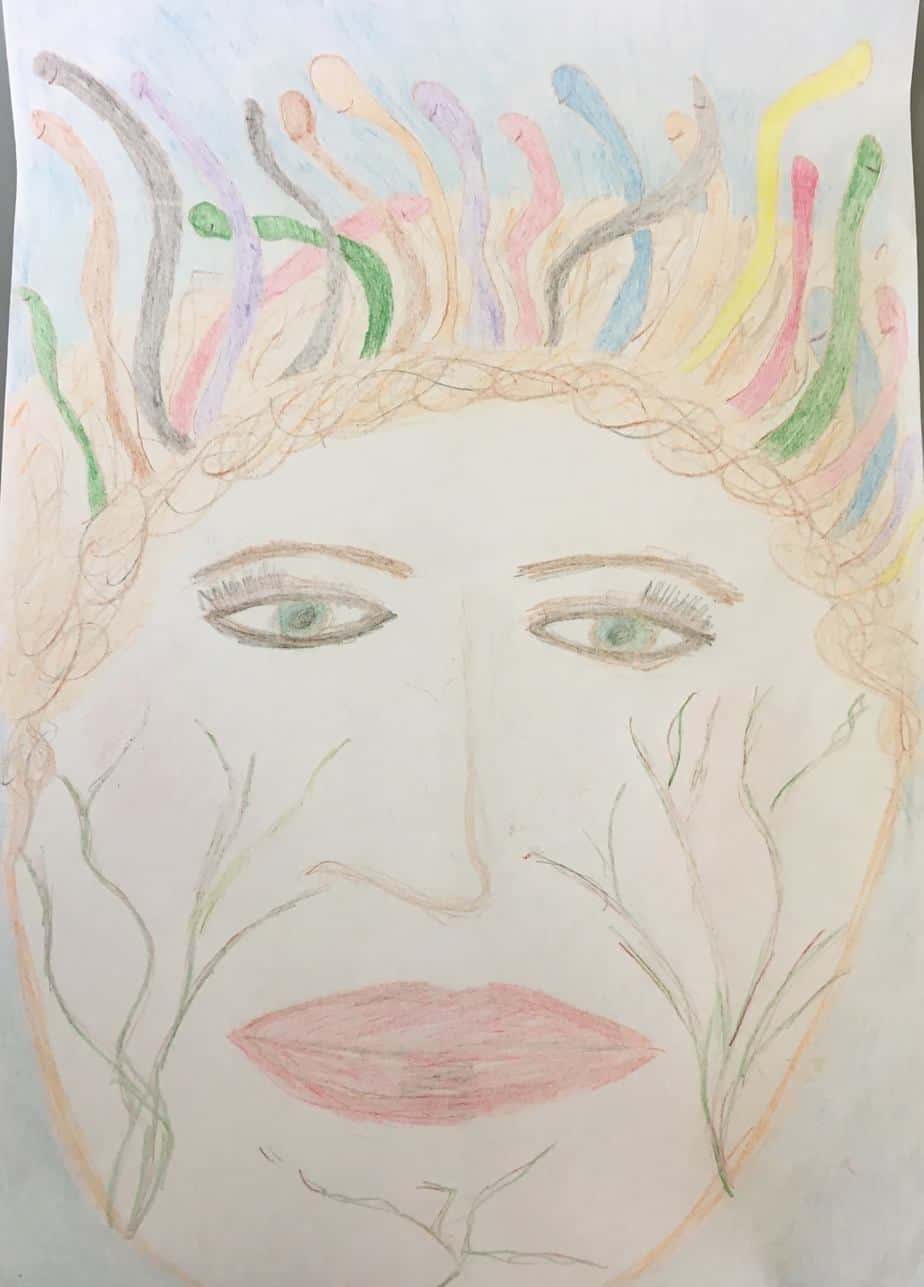 Christina Emmy Lind
I am Medusa.
A Quick drawing while commuting.
Poseidon is behind me in his blue sea. From time to time I crack and become a furious monster. A beautiful, heartbroken monster ❤️
---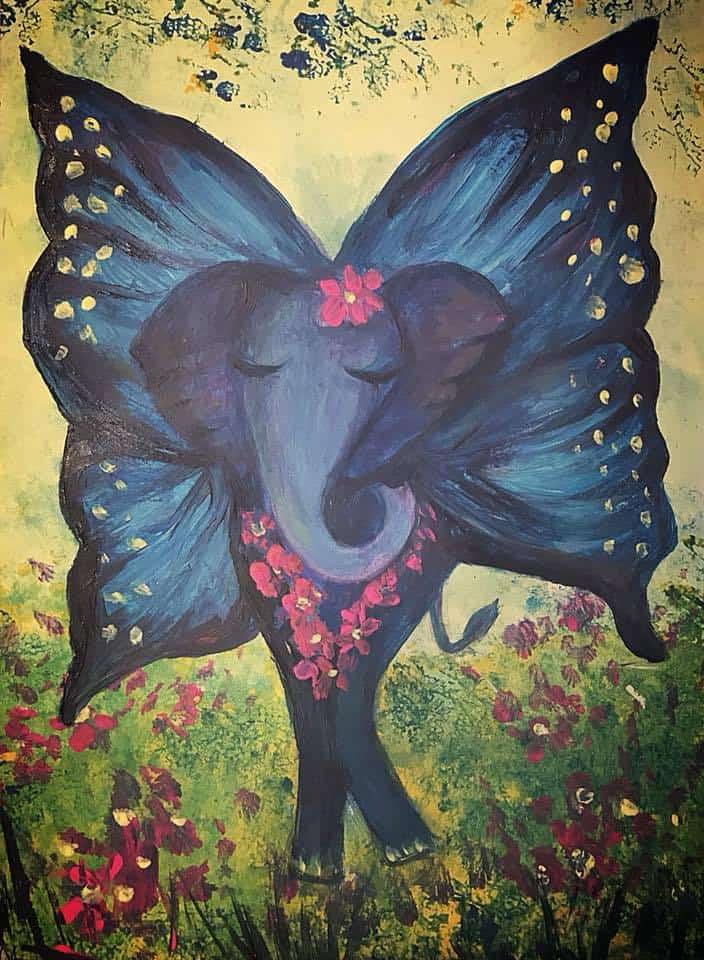 My mystical character that resembles me, turned out to look interesting!😃
It has the strength and compassion of an elephant with free spirit of a butterfly to live in the moment. It's close to earth and has the will to reach the sky following her heart on her wings.
---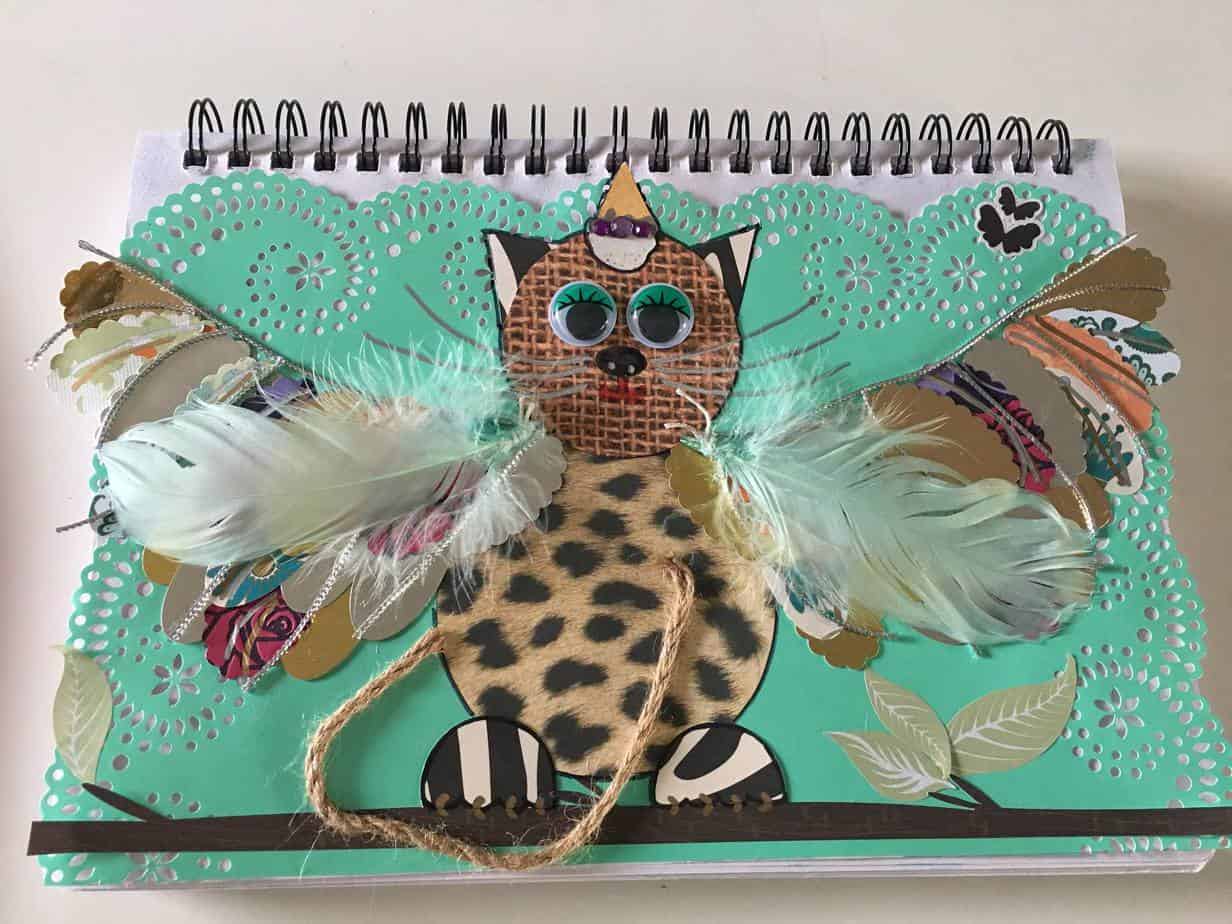 Nola Hill
This is an Owl, Cat & Unicorn combo! The wisdom from the owl, the curiousness of the cat and the magic of the unicorn…
---
Sharon Matthew Bushloughran
My mythical creature represents my soul that is strong and caring.
---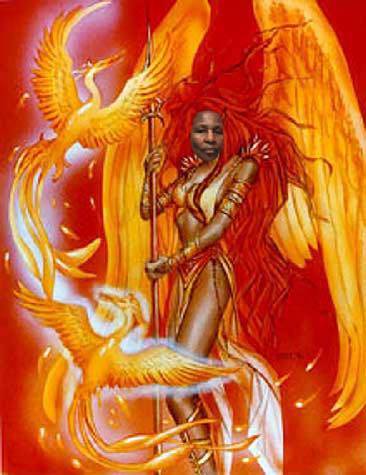 Judith Belton
Determined to rebuild after the challenges (renewal) into a better me while embracing the uniqueness of being me! (Only one Phoenix can exist at any given time).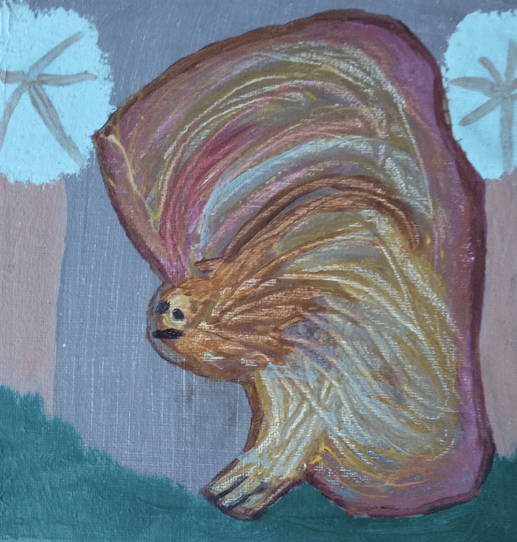 Catherine Pitkin
This was an experiment using acrylic paints, palette knife and brushes. I call it my Sad Chimera given its out of my imagination and I'm still getting used to my father being gone in the physical sense, am happy with my painting as its something I've never attempted before.
---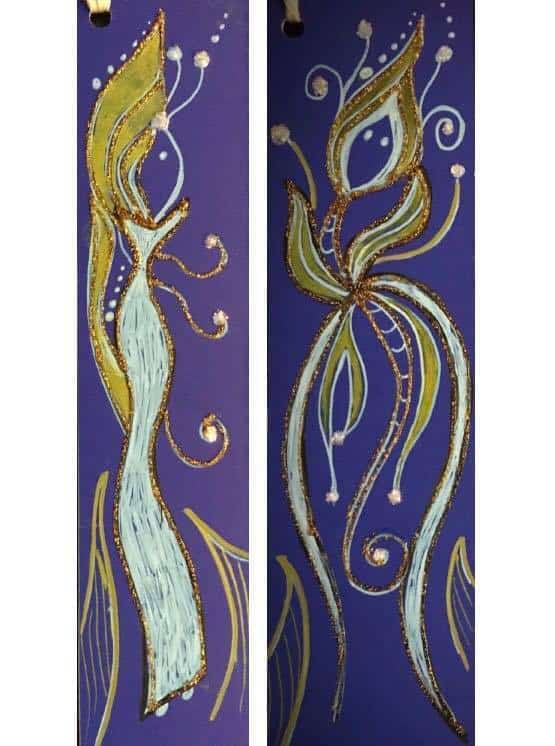 I began to draw a bookmark and suddenly found myself drawing two, but I feel the creature is one and same. Me. One is dressed or masked and one unmasked. One is in physical form, in clothing, and one is in spirit, unclothed. I feel this a representation of my higher self and my earth self. The crown represents ancient knowledge within me. Its available if I tune in and listen. I feel she represents my thirst for seeking answers to life's mysteries, my search for self..
---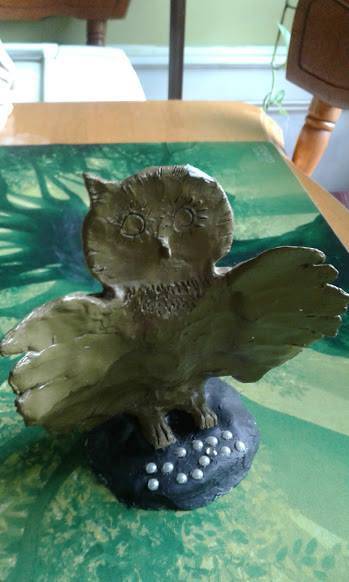 Hayley Miller Oosting (1 of 2)
MY MYSTICAL CREATURE. Me, as a bronzed OWL with black DRAGON SPINE (to represent my strength and resiliency), also with PEARLS OF WISDOM at my feet. My one ear has broken off, presumably due to the overabundance of listening that I do!! (made with clay, bronze and black oil paint and plastic pearls)
---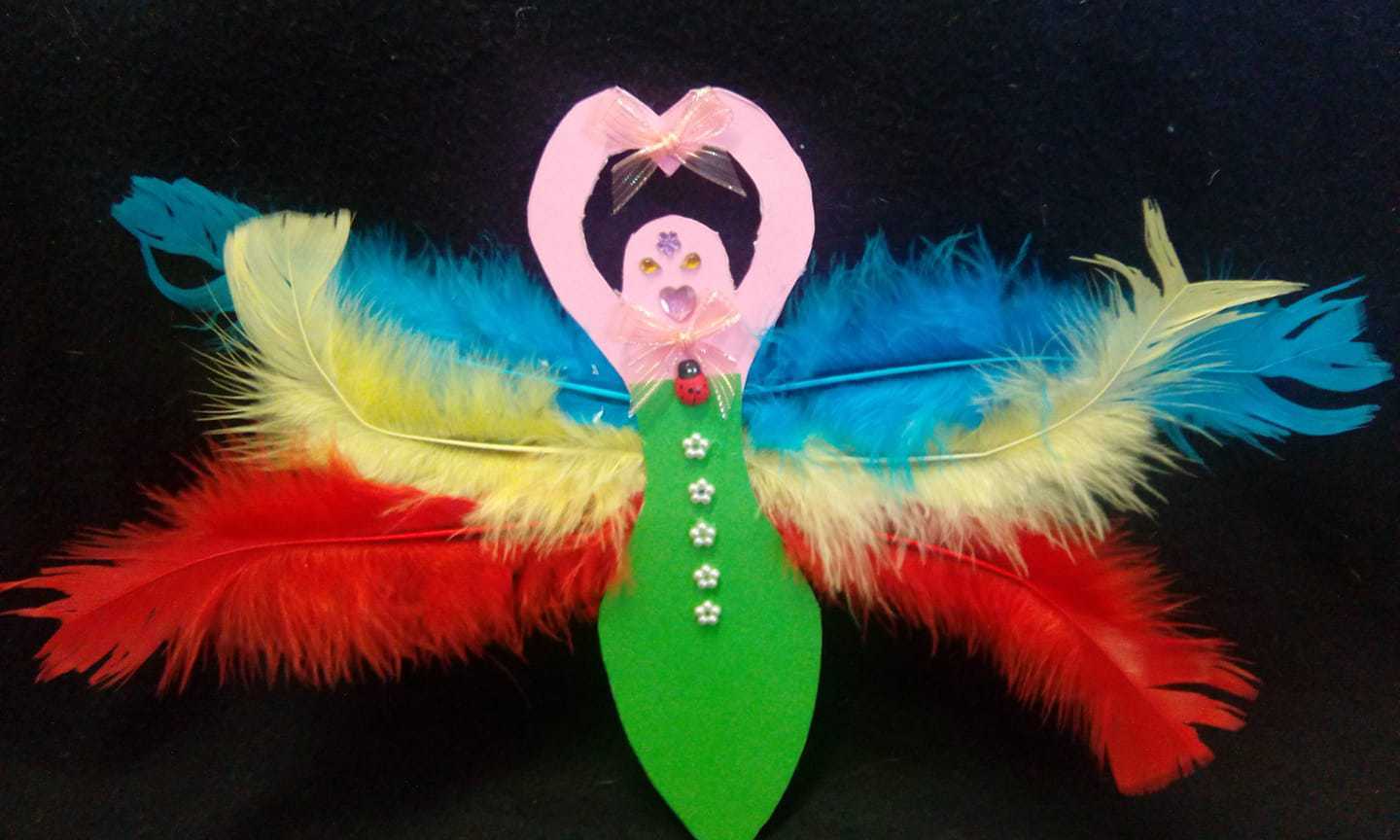 Claire Collins
My Inner Goddess meets My Inner Child.
---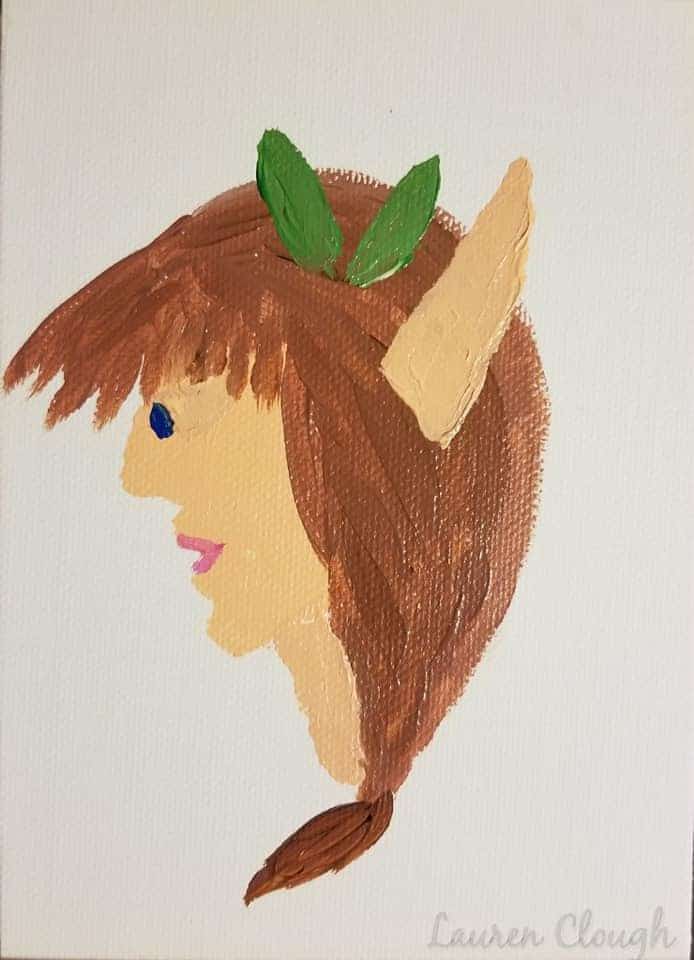 Lauren Clough
My attempt at acrylics. I created an avatar a couple of months ago for geocaching, based on the wood elves in the Lord of the Rings trilogy. It seemed appropriate, as geocaching often involves trekking through the woods while looking for hidden treasure. I'm also fortunate to live near many great hiking trails, and I have been taking advantage of them this summer. I like the line drawing I did (below), but since I did that 2 months ago, it felt like cheating to have it as my entry.
---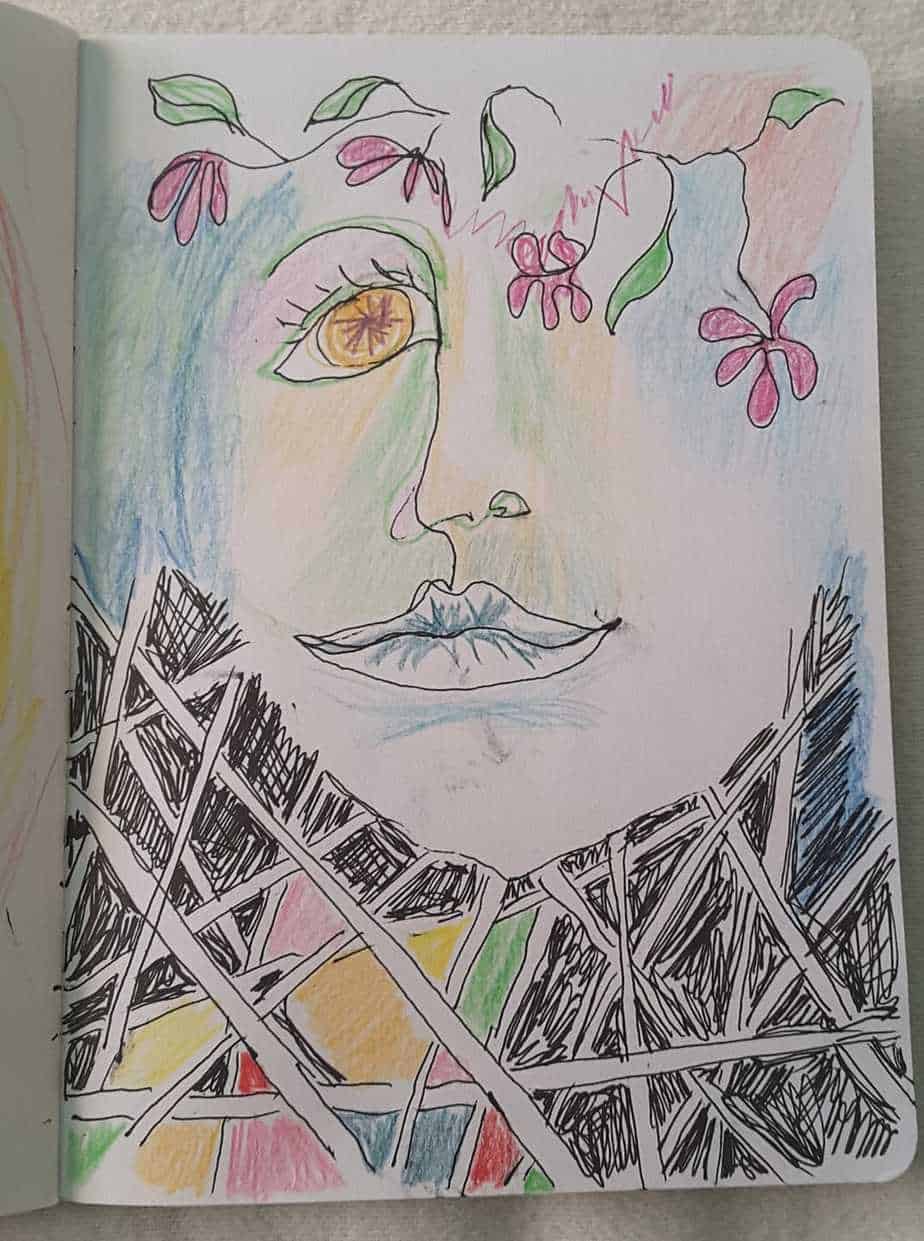 Kathy Szeszol
This is me emerging from the matrix. I feel rebirthed into my ethereal self.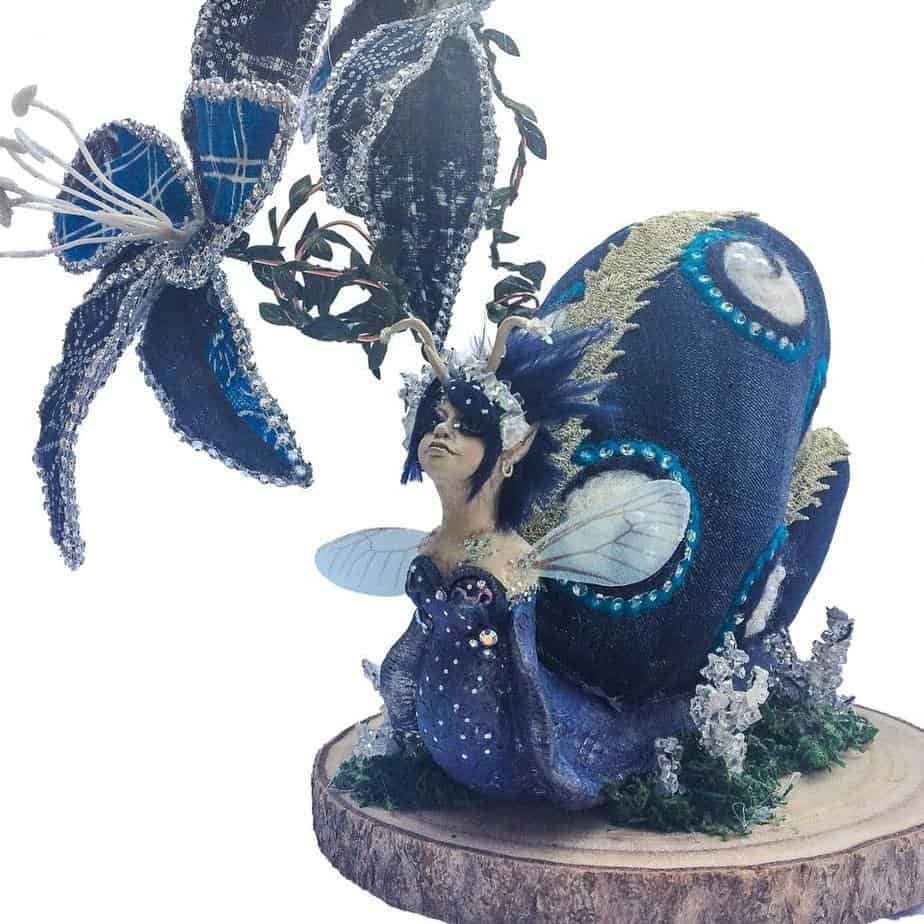 Kerryanne Boulton (1 of 2)
My mythical moon land snail mixed media sculpture xx
---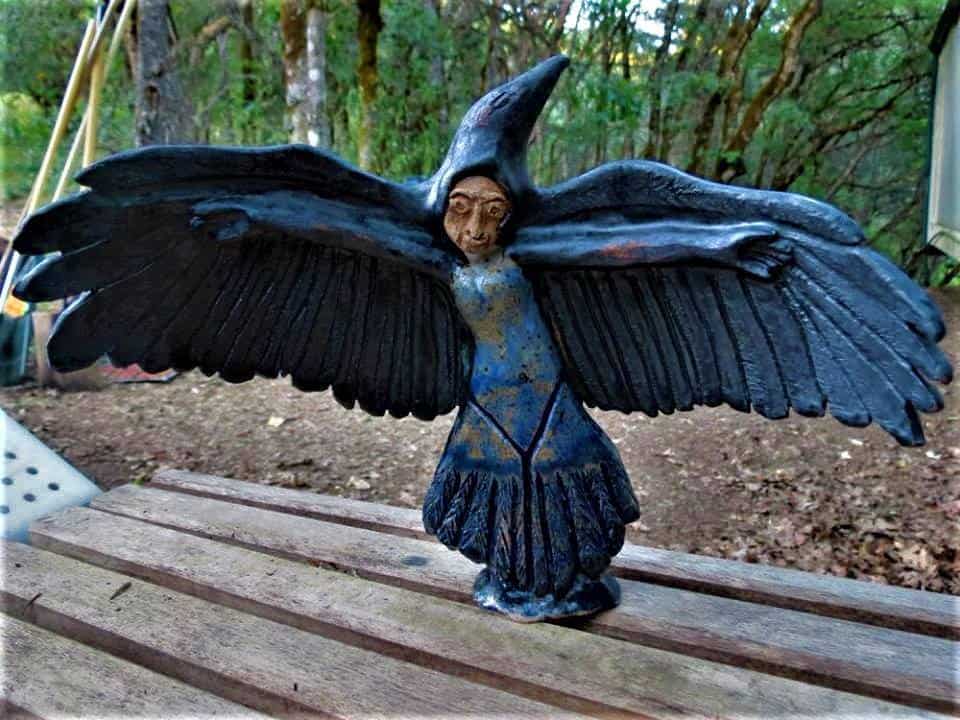 Raven Shaman – One with Nature, Becoming One's Guide
---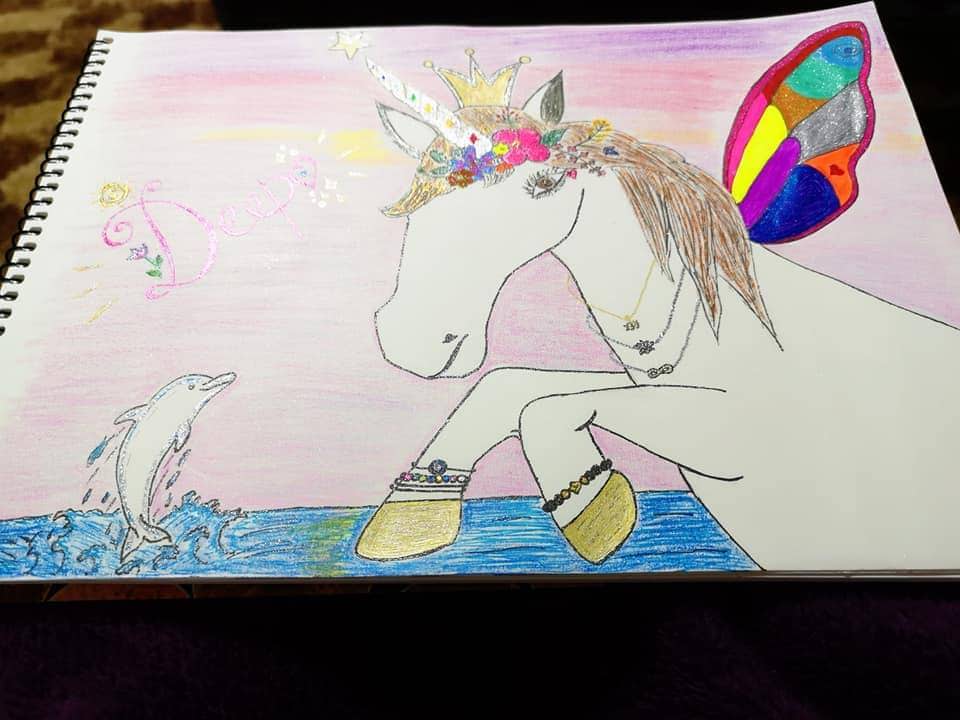 Deepa Naik 2 of 2
Though Unicorns may not exist in the physical world for all to see, I believe they have friends as magical as them who do give us that opportunity – Dolphins. Another Love of mine.
And lastly, "Deepa" meaning "the Light" (from a flame). I didn't like my name growing up, but now I can't think of a better suited one for someone, who although calm and composed most of the time, has an undying spark within, for all things I Love and am passionate about – family and friends, spirituality, music, art, etc, etc.
Hope you enjoy this "reflection of mine" as much as I had fun creating it. 🙏🏻🌟🦄🌈☀️💙✨
---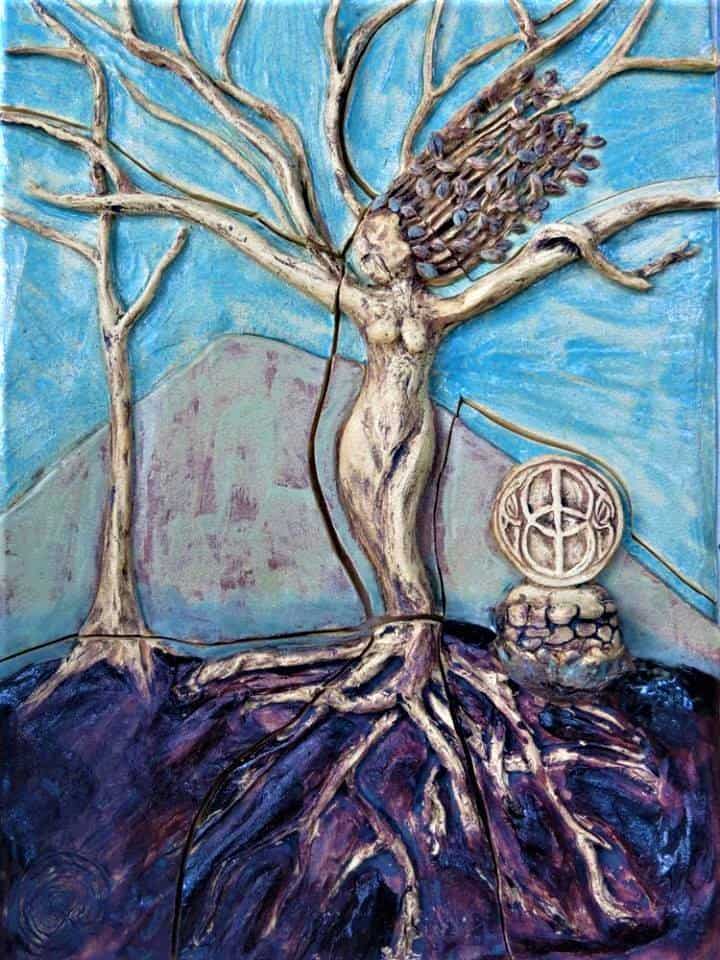 Glastonbury Holy Thorn Tree Spirit
---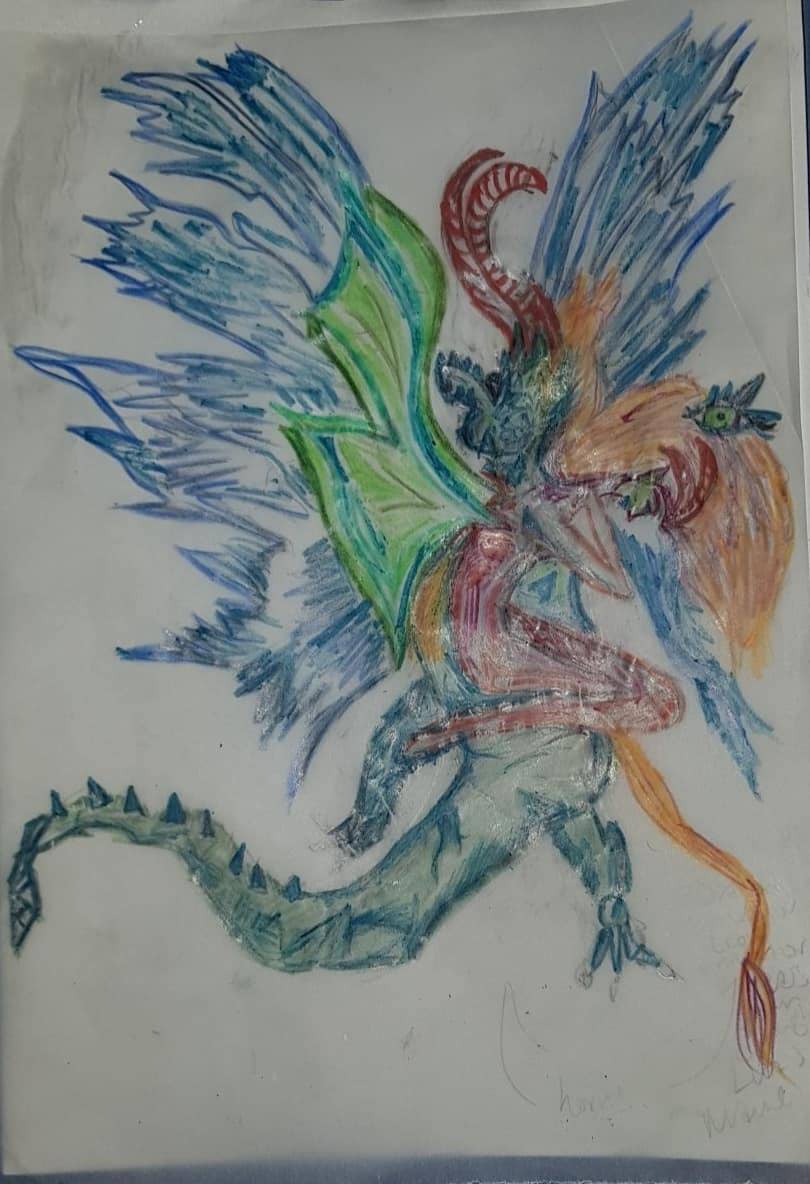 Amy Syrad-Hardy
Two headed fairy dragon showing the fairy with chronic pain carried by her spirit of a dragon's strength. The Lions Maine and tail, animal features adding loyalty and gentle fighter also needing rest. My three selves in one, the chronic back and body in pain with a fighting spirit, love and connection to the animal, all within. Pencils and water pencils.
---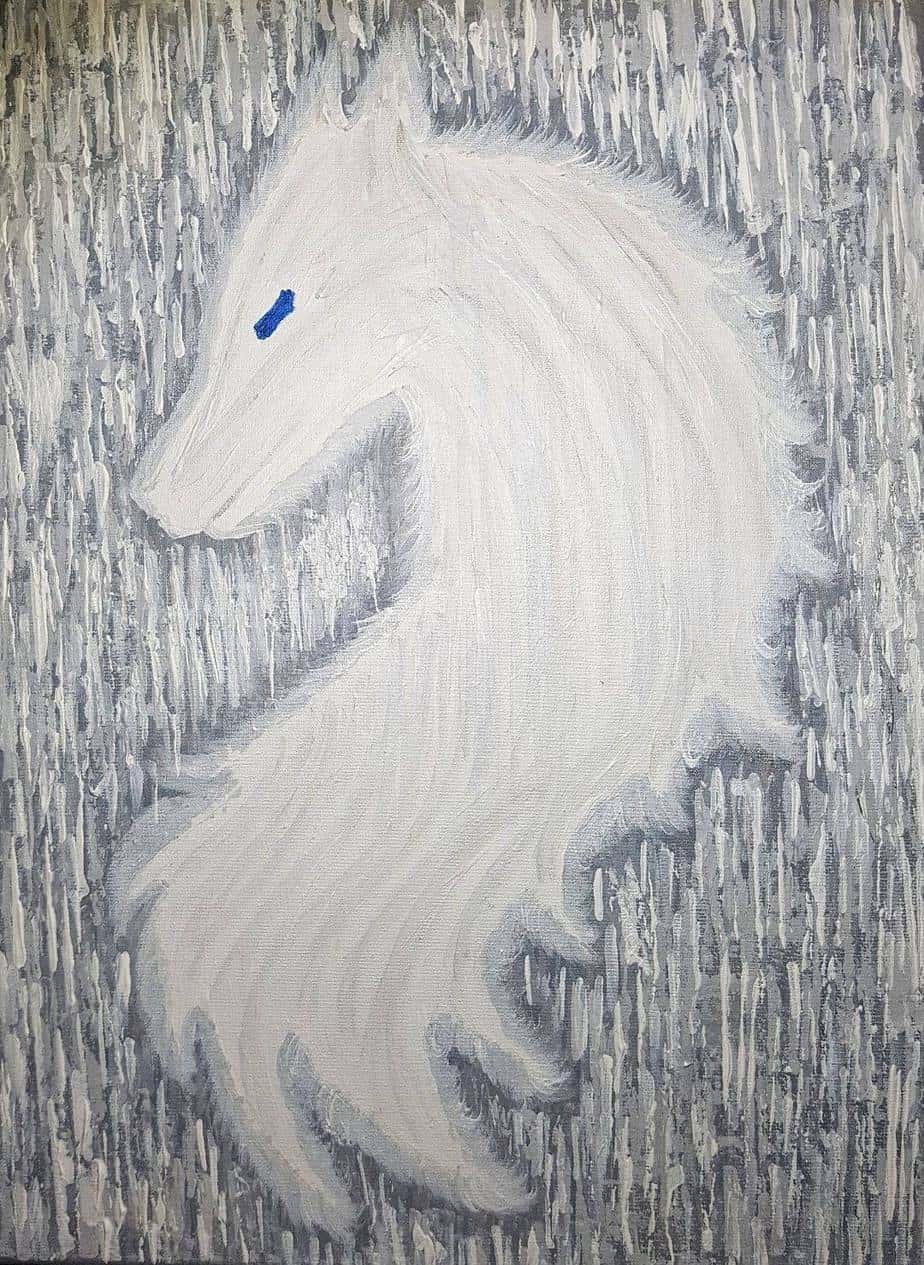 Rei Embalzado
Yuki-Okami (Japanese Snow Wolf) can be benevolent as well as malevolent. The wolf is a guardian when it is properly attended to and cared for, but can develop a dislike if slighted or mistreated.
Material: Acrylic on Canvas
Size: 12in x 18in
---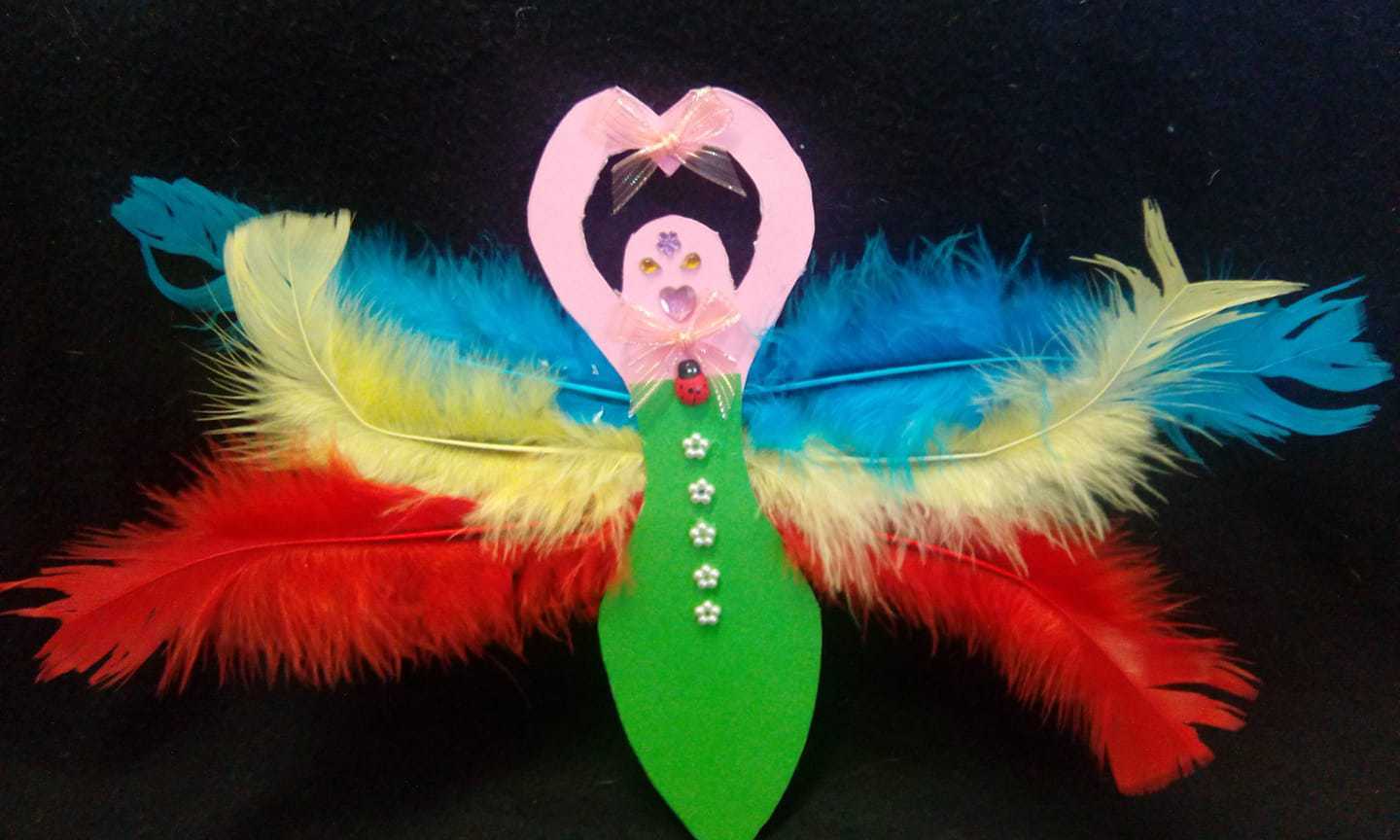 Claire Collins
My Inner Goddess meets My Inner Child.