Gergana Avramova – Todorova
---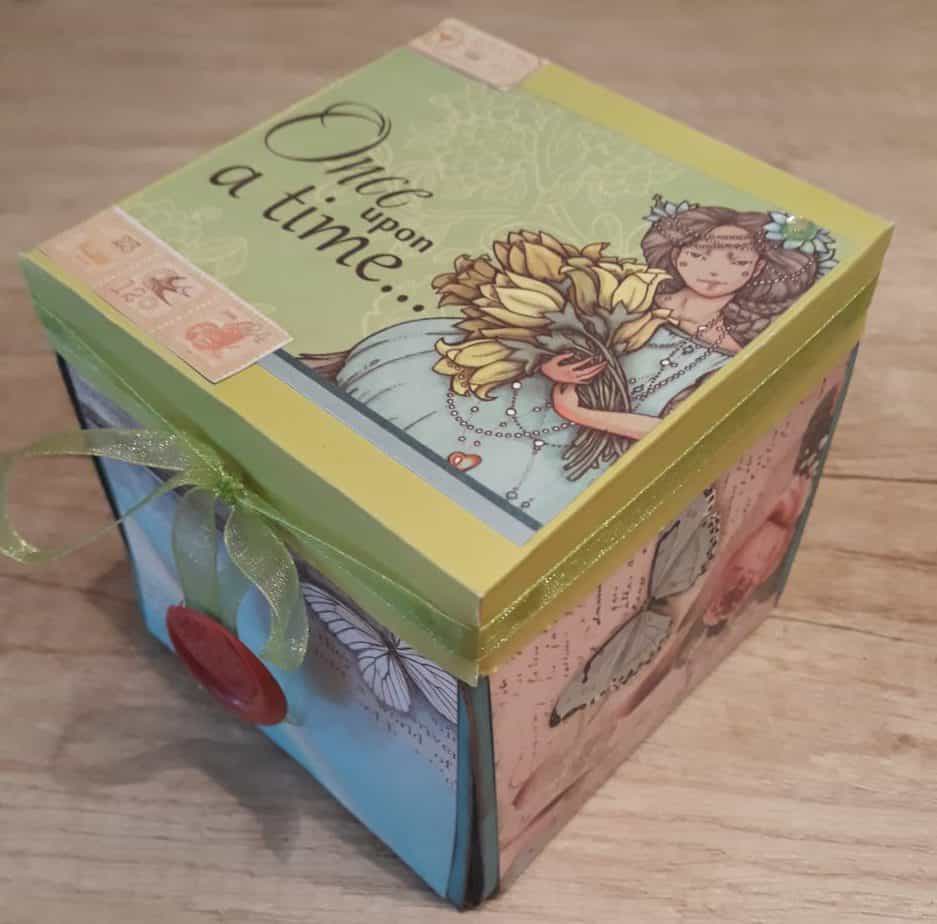 ---
CONGRATULATIONS TO OUR COMMUNITY PROJECT WINNER
---
GERGANA
AVRAMOVO - TODOROVA

---
"LITTLE PRINCESS MEMORIES"

---
About The Project…..
Upon enrolment of our courses, all of our students are invited to be part of our exclusive Art Therapy community.  Here is where you can share and support one another as you experience your own Art Therapy journey.
This private group is very active and has members in more than 190 countries.  As part of the development and growth of our students, we encourage our members to really engage in the community by taking part in our weekly projects.
This week's community project, is all about creating a postcard that represents who you are and where you are on your art therapy journey at this moment in time.
As with most postcards, on one side there is a picture and on the other side of the postcard, there is writing, along with a postage stamp.
So, that's what we'd like you to do. One side of your postcard should be your art and on the other, some writing, which tells the world all about your postcard and what inspired the art on the other side. The postage stamp (which should be on the same side of the postcard as your writing), should be a representation of you.
This could be a self portrait, or it could be a genuine photograph of yourself that you've made small and glued onto the postcard. Alternatively, it could be symbolic of who you see yourself to be (perhaps an animal or even a superhero!).
After being voted the winner by her classmates, we invited Gergana, to share with us, her own art therapy journey and her experience of studying with us.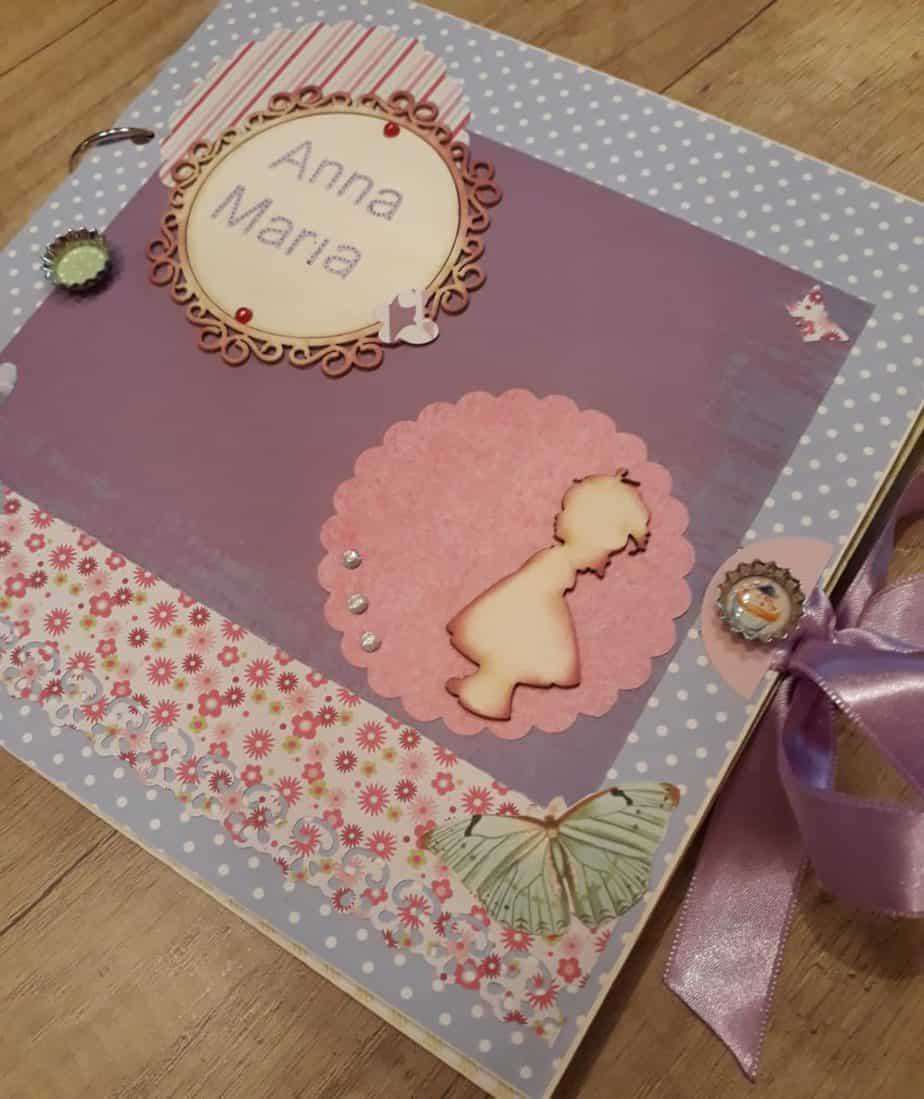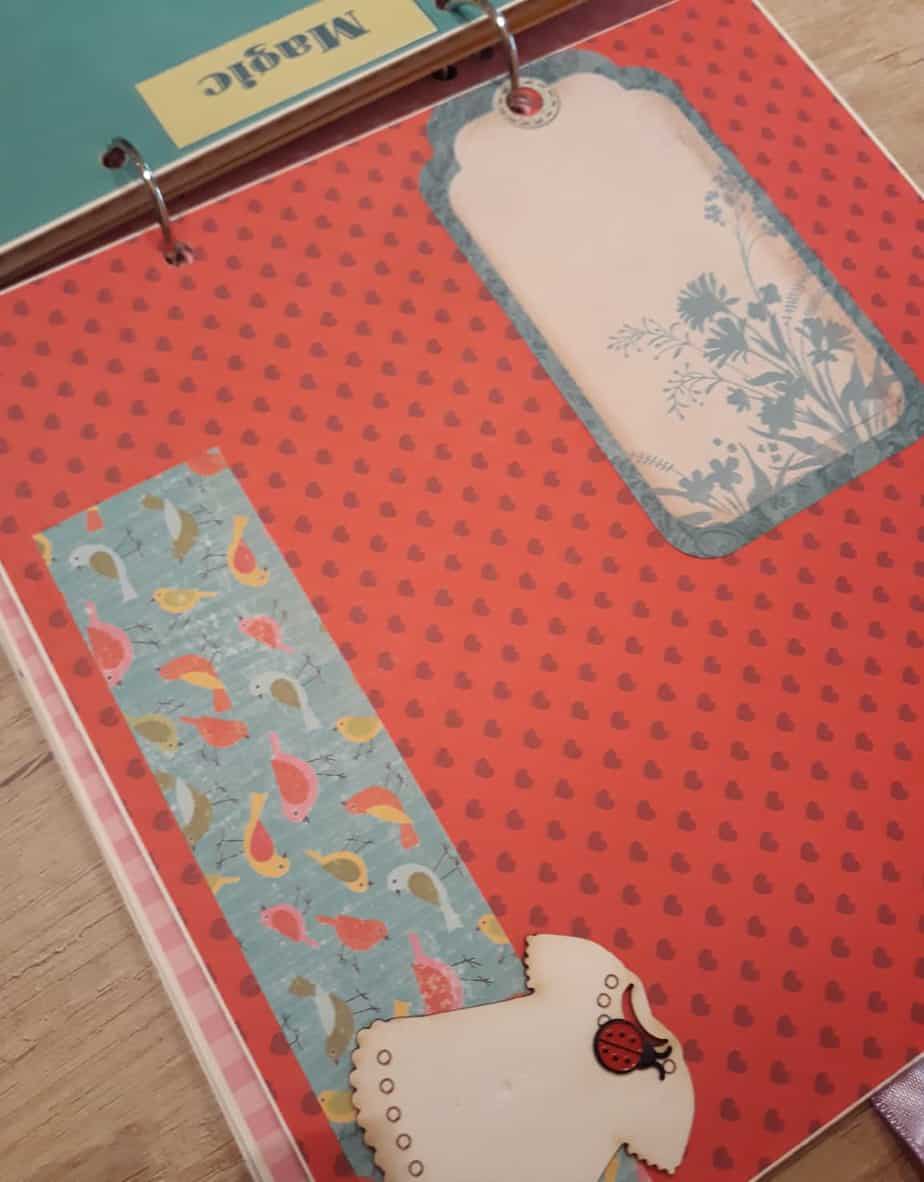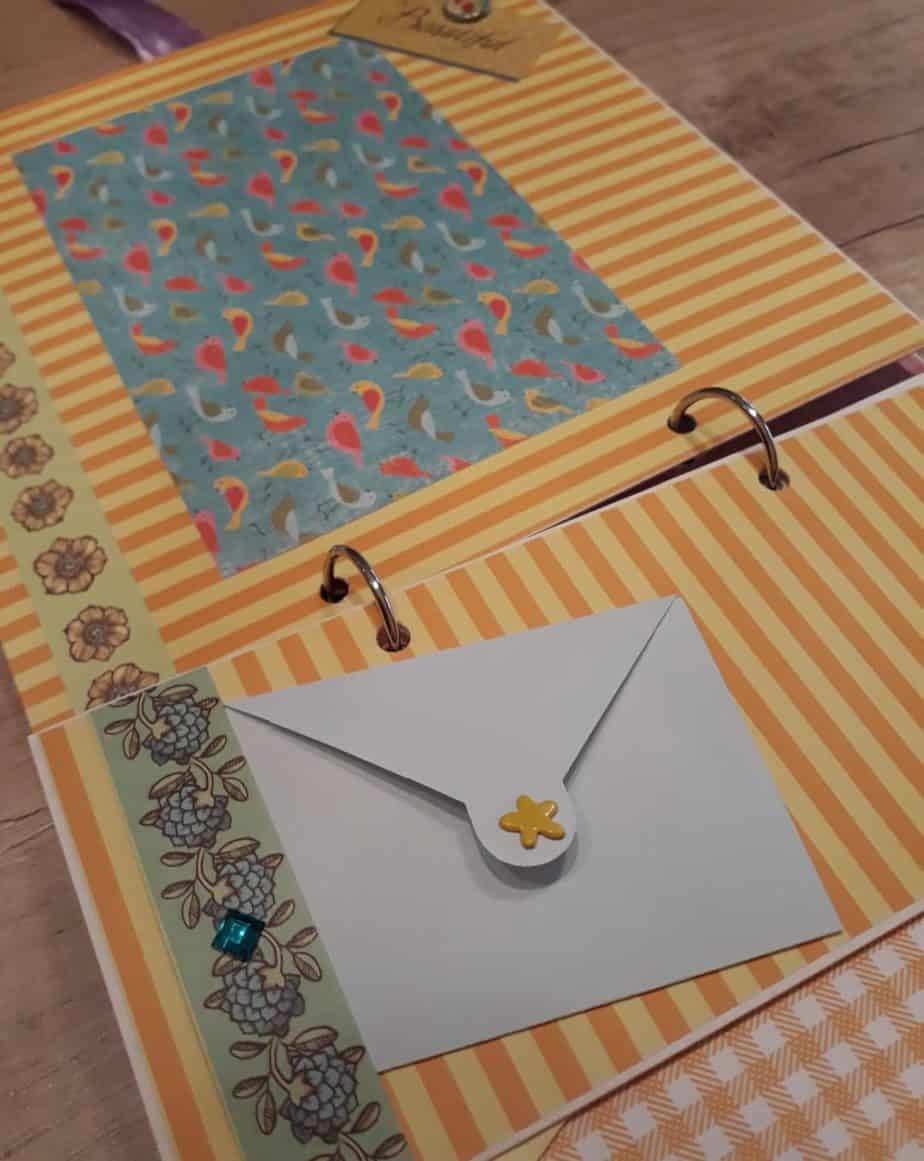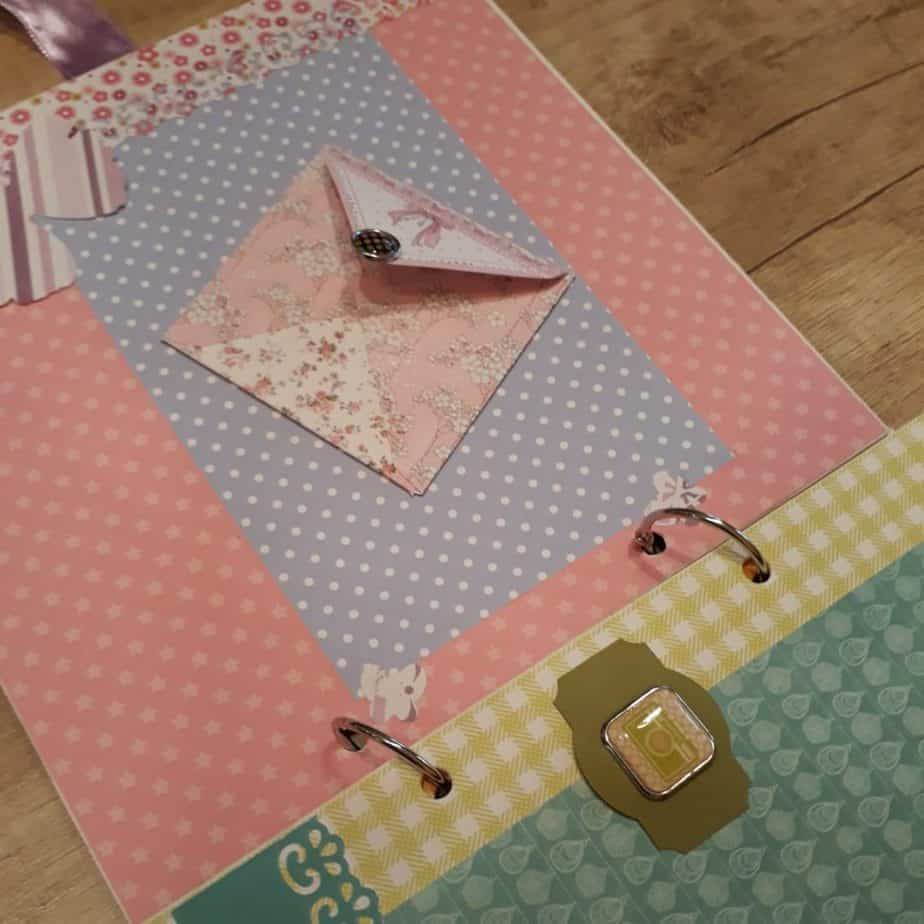 Artist Name:  Gergana Avramova – Todorova
My journey as an artist:
I used to think since childhood, that art is something saved for a few chosen professionals, who have that special talent and education.
And it was just some years ago when I came upon card making and scrapbooking and that's how my journey started! I found that it is not only about the final piece of art one has created, but most of all, art is a way to express yourself, to unfold your hidden potential and to reveal who you truly are!
As I went on creating, I felt my imagination growing free and finally I felt like being on my own path.
Three years ago I got enrolled in my first art therapy course and that's how I got acquainted to this extraordinary healing practice. This changed my life completely and I dedicated myself to art therapy. I live in Bulgaria and recently I completed my diploma in psychology with the task of "Increasing children's emotional competence with art therapy methods".
What I think matters the most is that art as a therapy can be explored by ANYONE!
Every one of us is an artist and can create and share with the rest of the world the beauty of his inner self! I believe that art therapy gives awareness of the soul. It is about learning how to live in the present moment and creating our life in the most authentic way.
So, thank you for giving me the opportunity to be a part of such a wonderful and caring art community!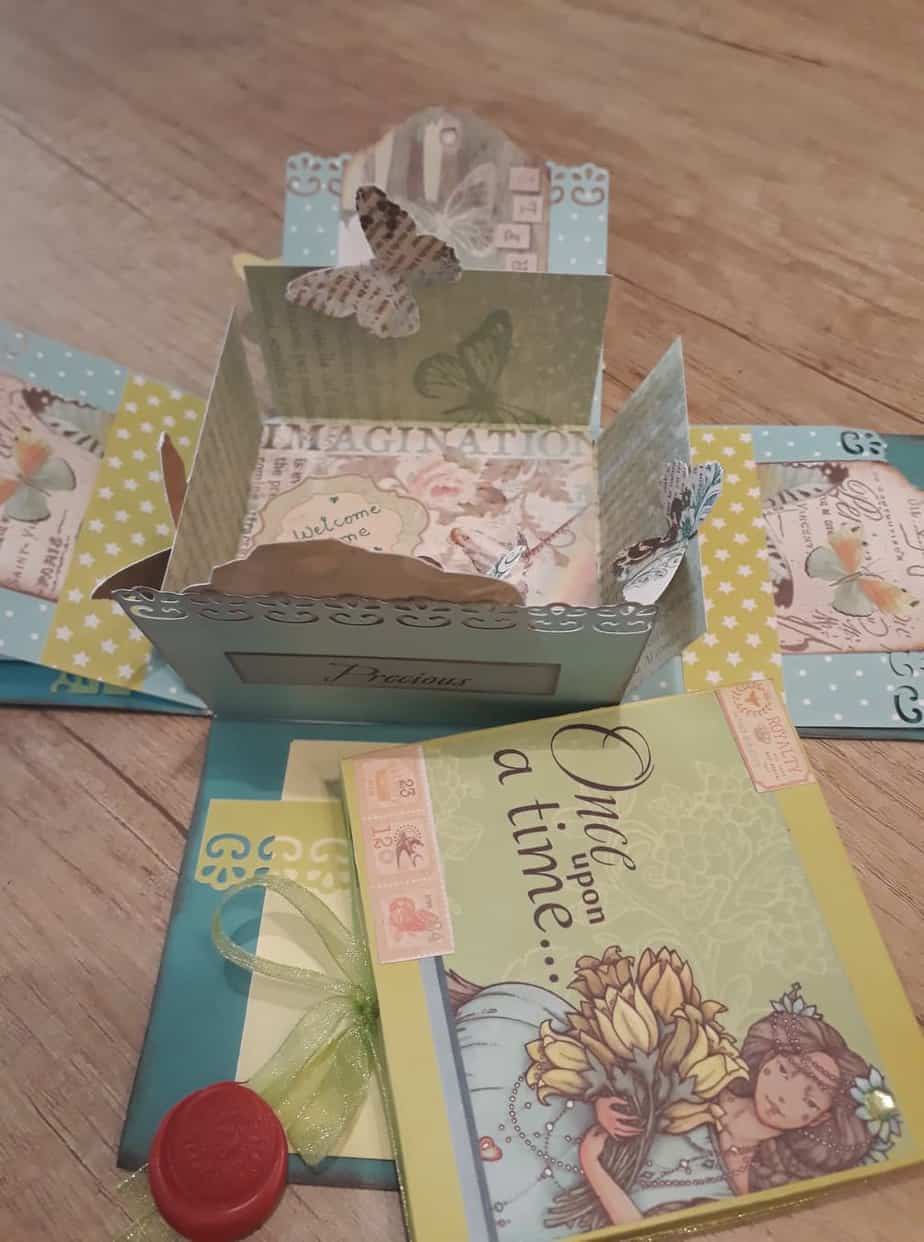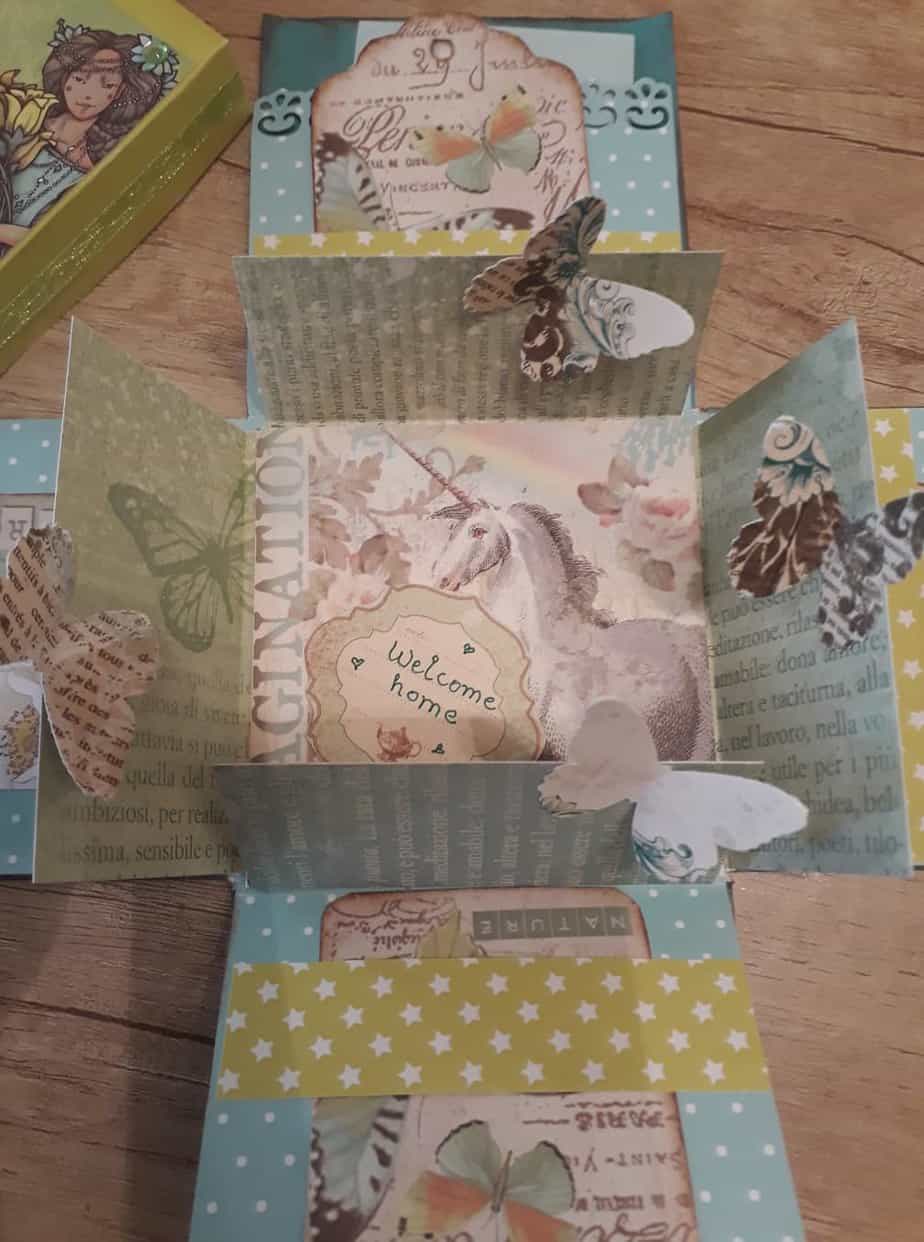 What was your inspiration behind your winning piece?
I found myself being in a process of rediscovering my inner child. I felt like something was missing in my deepest parts – something that has loosened the bond with my soul. So I decided to make a magical postcard box that can bring me back to myself. I put a message in every small envelope to remind me why I am and what makes my soul happy, strong and free.
What's your favourite medium and style of art?
As I mentioned, my favorite style of art is scrapbooking and card making, but I also love to make stained glass patterns.
---
---
Libby's Art Therapy Courses I'm enrolled in:
As I luckily came upon Libby's courses I have taken probably all of them! They are simply amazing – both helpful, with a lot of well explained theory and abundance of practical examples!
– Art Therapy for Self Exploration
– Art Therapy for Self Healing
– How To Use Art Therapy With Other People
– Art Therapy for Greater Understanding of The "Self"
– A Student's Perspective on Art Therapy
So, Thanks again for this extraordinary opportunity to be a part of the art community!!!