ANINDITA DWIVEDI
"CREATE YOUR OWN HAPPINESS"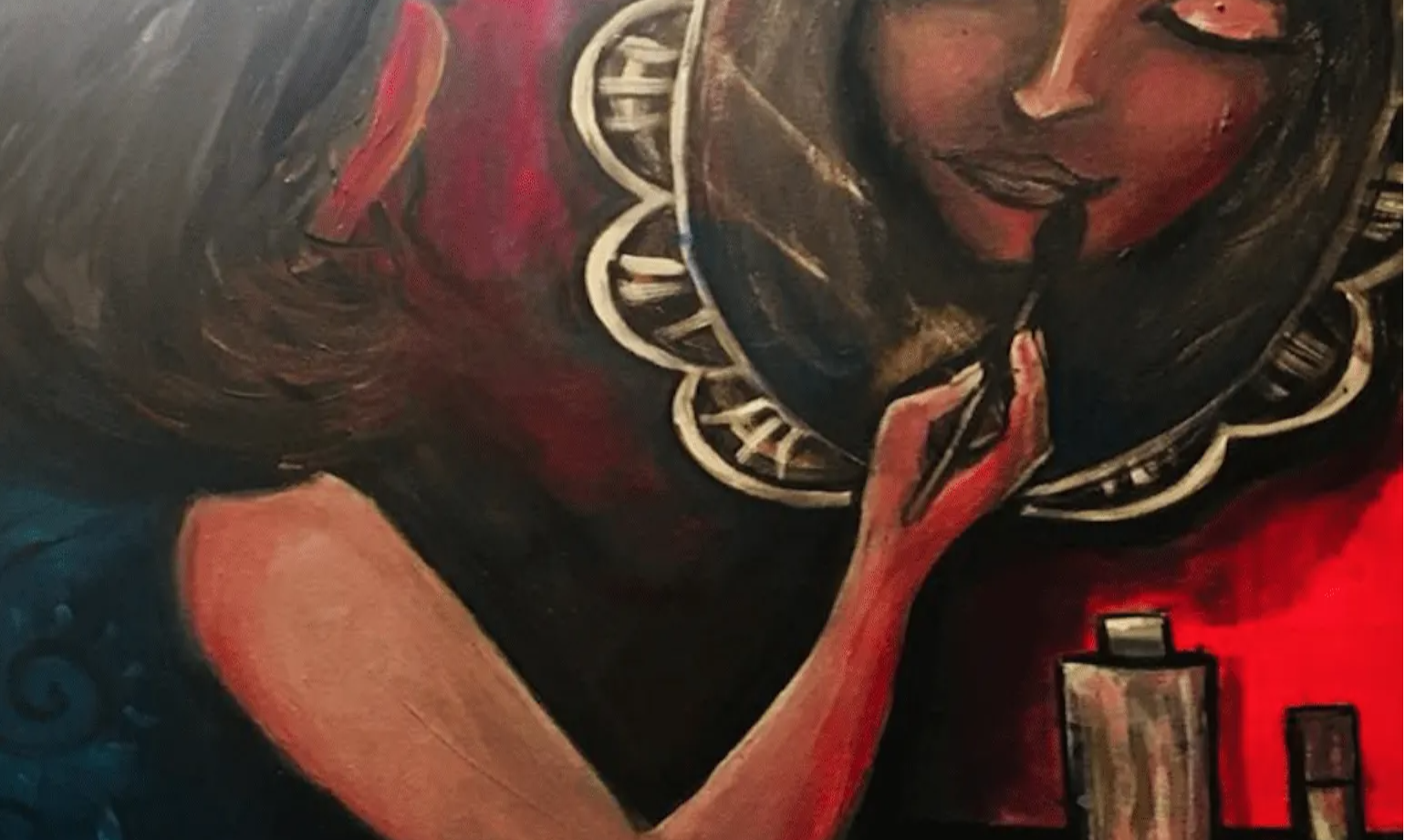 CONGRATULATIONS TO OUR
COMMUNITY PROJECT
WINNER

"CREATE YOUR OWN HAPPINESS"

About The Project…..
Upon enrolment of our courses, all of our students are invited to be part of our exclusive Art Therapy community.  Here is where you can share and support one another as you experience your own Art Therapy journey.
This private group is very active and has members in more than 190 countries.  As part of the development and growth of our students, we encourage our members to really engage in the community by taking part in our weekly projects.
This particular community project was in relation to the famous quote by Piet Mondrian:
"The purer the artist's 'mirror' is, the more true reality reflects in it. Overseeing the historical culture of art, we must conclude that the mirror only slowly is purified. Time producing this purifying, shows a gradual, more constant and objective image of reality."
Using your preferred art materials, create your own mirror, based on your interpretation of Piet Mondrian's quote.
After being voted the winner by her classmates, we invited Anindita, to share with us, her own art therapy journey and her experience of studying with us.
Artist Name:  Anindita Dwivedi
My journey as an artist:
For as long as I can remember, my happy place has been my own company, with a pencil and paper in my hand. As I grew up I recognized creativity and sensitivity as significant traits of my individuality.
After completing my diploma in Fashion Design and certification in Applied Arts, I started working in a neurological clinic in New Delhi, India as an art instructor. Working with children with special needs and adults with mental disorders, I discovered my interest in Helping Profession. I completed my MS in Counseling and Psychotherapy and worked as a school counselor for several years.
I attained my second Master's degree in Clinical Psychology with a research project and thesis on "Effect of Art Therapy on Aggression in Middle School Students". This helped me explore the power of art as a therapeutic tool.
After moving to United States in 2011, I embraced my love of painting again. I have decided to spend more and more time on sketching and painting simply because it makes me happy. I paint when I am happy, I paint when I am sad, I paint when I am stressed, I paint to express.
For me, art is not what I see with my eyes open but what I feel with my eyes closed.
It's not about the skills but about the process. I dream to inspire and heal people using art and creativity and I am happy to be on this path.
---
---
This is The Video of Anindita Creating
Her Winning Piece
---
What was your inspiration behind your winning piece?
" There is no path to happiness, happiness is the path" – Buddha
I draw constant inspiration from this quote. Our emotions and mental state are dictated by our thoughts.  We can create happiness by choosing by consciously choosing positive thoughts and engaging in things we love to do.
This painting represents an empowering thought that I am in-charge of how I feel and create my own happiness.
What's your favourite medium and style of art?
My favorite medium is acrylics on canvas. My style is Expressive.
Courses I'm enroled in:
– Art Therapy for Self Exploration
– Art Therapy for Self Healing
– How To Use Art Therapy With Other People